Auke Visser's Other Esso Related Tankers Site
|
home




Tachee (I) - (1940-1950)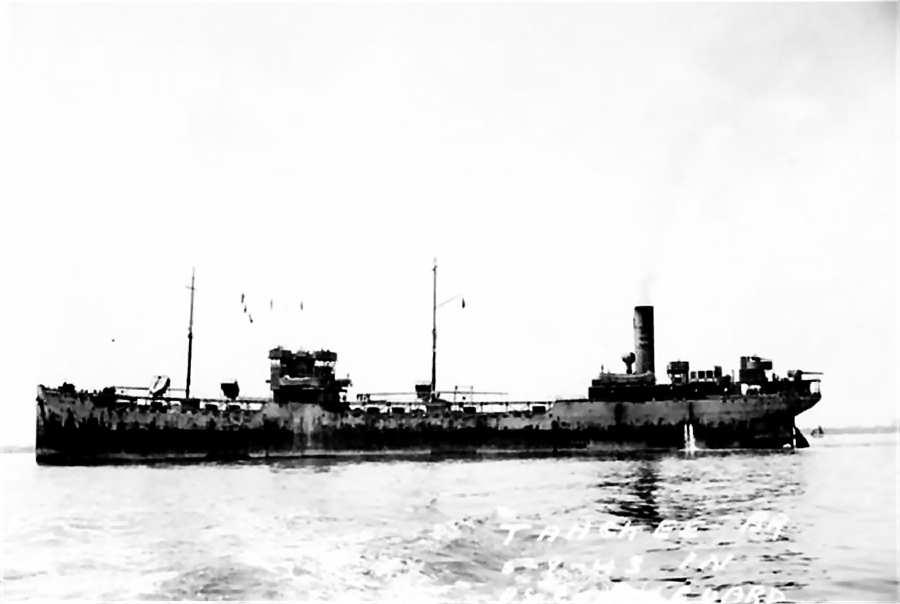 "The first "Tahchee", during WW2.
( Photo thanks to Michael Pryce )
Additional Information from the Starke & Schell Ships-registers ;
TAHCHEE - 1916 BR 1Q (aft) (10½)
6,508 Grt for Tank Storage & Carriage Co., Ltd., Middlesbrough 420.5 x 54.4
Tanker build by Sir Raylton Dixon & Co., Ltd., Middlesbrough (9) #581 136066
1916 - Standard Transportation Co., Ltd., Hong Kong
1940 - Socony-Vacuum Transportation Co., Ltd., London
Broken up at Milford Haven 1950 by T. W. Ward, Ltd., arr. 17.10.1950
Additional information from Uboat.net :
Name: Tahchee
Type: Steam tanker
Tonnage: 6.508 tons
Completed: 1914 - Sir Raylton Dixon & Co Ltd, Middlesbrough
Owner: Standard Transportation Co Ltd, Hong Kong
Homeport: Hong Kong
Date of attack: 10 Sep, 1941
Nationality: British
Fate: Damaged by U-652 (Georg-Werner Fraatz)
Position: 61.15N, 41.05W - Grid AD 6828
- See location on a map -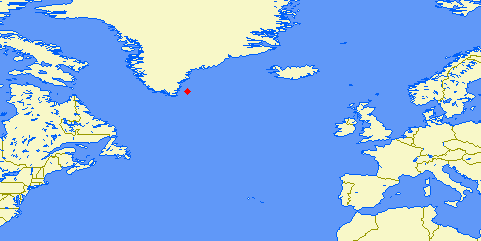 Complement: ? men (? dead and ? survivors).
Convoy: SC-42
Route: -
Cargo: -
History: -
Notes on loss: At 04.52 hours on 10 Sep, 1941, U-652 fired two single torpedoes at ships of the convoy SC-42 northeast of Cape
Farewell, heard two detonations after three minutes and reported two ships probably sunk. In fact, Tahchee and
Baron Pentland were damaged.
The Tachhee was towed to Reykjavik by HMCS Orillia (K 119) (LtCdr W. Edward S. Briggs) of the 24th Escort Group.