Auke Visser's Other Esso Related Tankers Site
|
home




G. Harrison Smith (I) - (1921-1926)

Built as the first "G. Harrison Smith" in 1921, she became in 1926 as Esso tanker "Charles G. Black" which
was sold as a ore carrier "Venore", torpedoed and sunk off Diamond Shoals in january, 1942.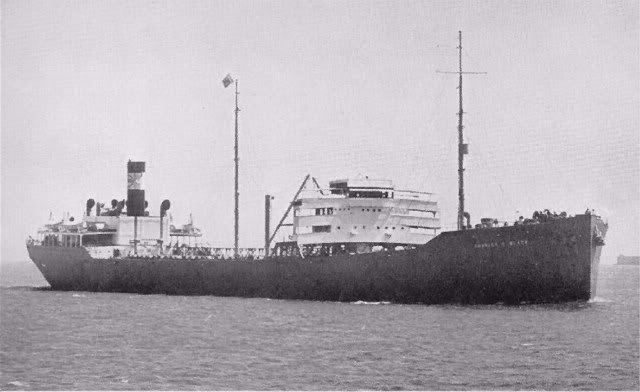 "G. Harrison Smith".
Additional information Starke & Schell registers :
G. HARRISON SMITH-1921 CA 2 T (aft) (11½)
15,371 GRT for International Petroleum Co., Ltd., Halifax, N.S. 550.6 x 72.3
Ore/Tanker built by Bethlehem SB. Corp., Sparrow's Point, Md. (9) #4210 141674
1926 - CHARLES G. BLACK Standard Oil Co. (New Jersey), Bayonne, N.J., USA 226114
1927 - Standard Shipping Co., Inc., Wilmington, Del.
1935 - Standard Oil Co. of New Jersey, Wilmington, Del.
1940 - VENORE Ore Steamship Corp., New York - conv. to ore carrier, 8,017 grt
Torp. and sunk by U 66, 23 Jan 1942, in 34.50N-75.20W, (20 miles SE of Cape Hatteras),
voyage Cruz Grande - Baltimore, iron ore
Additional information from Uboat.net :
Name: Venore
Type: Steam merchant
Tonnage: 8.017 tons
Completed: 1921
Owner: Ore Steamship Corp, New York
Homeport: -
Date of attack: 24 Jan, 1942
Nationality: American
Fate: Sunk by U-66 (Richard Zapp)
Position: 34.50N, 75.20W - Grid CA 7968
- See location on a map -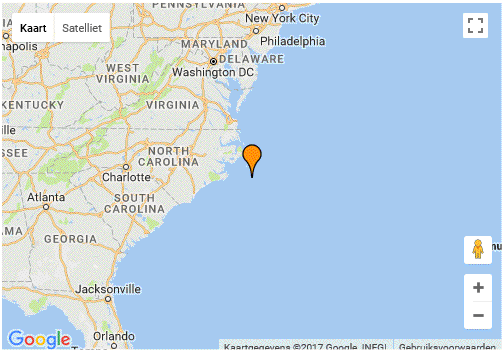 Complement: 41 (17 dead and 24 survivors).
Convoy: -
Route: Chile - Sparrows Point, Maryland
Cargo: Iron Ore, 8000 tons
History: -
Notes on loss:
The unescorted and unarmed Venore (master Fritz Duurloo) followed two miles behind the British Motor tanker Empire Gem. At
02h40 the British ship was sunk by U-66. Zapp spotted the Venore and fired only three minutes later two torpedoes. The first struck-
ed amidships and set her on fire, but the second missed. The master tried to escape with high speed, but some of the crew panick-
ed and launched three lifeboats, two of them disintegrated upon hitting the water and the most men drowned. In the surviving boat
were only two men and they reached land after 49 hours.
After 40 minutes she was hit by another torpedo from U-66 and the remaining crew abandoned ship in the last lifeboat. The Venore
capsized and sank over an hour later. This 21 survivors were picked up by the American steam merchant Tennessee (sunk on 23.
Sep, 1942 by U-617) on 25. January and landed them at Norfolk. One man floated on wreckage until he was picked up by the
American motor tanker Australia (sunk on 16. Mar, 1942 by U-332) on 25. January.