Auke Visser's Other Esso Related Tankers Site
|
home




Liebre - (1921-1926)

"Liebre", was built in 1921. Sold to the US Navy in 1945 as "Meredosia".
Scrapped at Mobile in 1947.
( Photo thanks to John Curdy )

A Record Repair on the SS. Liebre
Two large repair jobs were obtained in March by the Union plant, Bethlehem Shipbuilding Corporation, San Francisco, one of which, that of the General Petroleum tanker Liebre, was completed with record dispatch in the face of unusually difficult circumstances.
The Liebre, which was completed by the Union Construction Company of Oakland in February, went aground on Anacapa Island while en route from Los Angeles Harbor to Puget Sound on her maiden voyage with a cargo of oil. She was raised by the new
drydock of the Los Angeles Shipbuilding and Drydock Company for inspection, after which some vigorous competition ensued.
The bid of the Bethlehem Shipbuilding Corporation was $40,890 and 14 days, as compared with other bids of $42,.370 and 16 days and $.54,400 and 18 days. The time of 14 days included the voyage to San Francisco for repairs and delivery at Los Angeles, where the vessel then was lying.
On Tuesday, March 7, the Liebre was placed on dock No. 4, Union plant, and on Thursday, March 17, in the record time of eight working days, she was floated and sailed for Los Angeles, arriving March 19, two days ahead of the contract time. Although the vessel was on the dock only eight days, one and one-half days' working time was lost in cleaning tanks, so that the actual working time was reduced to six and one-half days.
The repairs to the Liebre will be interesting to other shipbuilders, who may understand fi-oni the itemized list what dispatch was necessary. Fifteen shell plates were renewed ; eight plates were faired and returned; all floors of the forepeak were faired and returned; bottom plates of the forepeak bulkhead, swash bulkhead and centerline bulkhead, as well as four shell longitudinals,
were renewed.
Source : Pacific Marine Review, April, Volume 18, 1920.

The Miramar Ship Index for

LIEBRE

IDNo / IMO

2221073

Year

1921

Name

LIEBRE

Flag

USA

Owner

General Petroleum Corp.

Type

Tanker

Tons

7057

DWT

10100

LOA

138.07

LPP

132,60

Beam

17,10

Draft

7.92

Machenery

1T-10.5

ShipDesign

-

Builder

Union Construction Co.

Yard

Oakland

Yard No

12

Country built

USA

Keel

09.06.1920

Launch

15.12.1920

Completed

01.02.1921

Subsequent History

1926 LIEBRE - Standard Tptn., Co., Inc.

1931 LIEBRE - Standard-Vacuum Tptn., Co., Inc.

1935 LIEBRE - Socony-Vacuum Oil Co., Inc.

1944 LIEBRE - U.S. Govt.

1945 MEREDOSIA - U.S. Navy

1946 LIEBRE - U.S. Govt

End

1947

Disposal Data

Scrapped at Mobile 04.1947 [ By Liberty Industrial Salvage ]

Additional information :
Mobile Floating Storage Tanker:
Built in 1921 at Union Construction Co., Oakland, CA., as the tanker Liebre for Socony-Vacuum Oil Co., Inc.;
Acquired by the Navy from the WSA on bareboat charter basis and commissioned, USS Meredosia (IX-193), 16 February 1945;
Decommissioned, 2 February 1946, at Mobile, AL., and returned to WSA the same day;
Struck from the Naval Register, 25 February 1946;
Final Disposition, sold for scraping, 8 February 1947, by the Maritime Commission to the H. H. Buncher Co.
Specifications:
Displacement 16,000 t.;
Length 454';
Beam 56';
Draft 29' 6";
Speed 11 kts;
Complement 100;
Armament one 5" gun mount, one 3"/50 gun mount, eight 20mm guns;
Propulsion, unknown.
Additional information from Uboat.net :
Name: Liebre
Type: Steam tanker Tonnage: 7.057 tons
Completed: 1921 - Union Construction Co, Oakland CA
Owner: Socony-Vacuum Oil Co Inc, New York
Homeport: New York
Date of attack: 2 Apr, 1942
Nationality: American Fate: Damaged by U-123 (Reinhard Hardegen)
Position: 34.11N, 76.08W - Grid DC 1196
- See location on a map -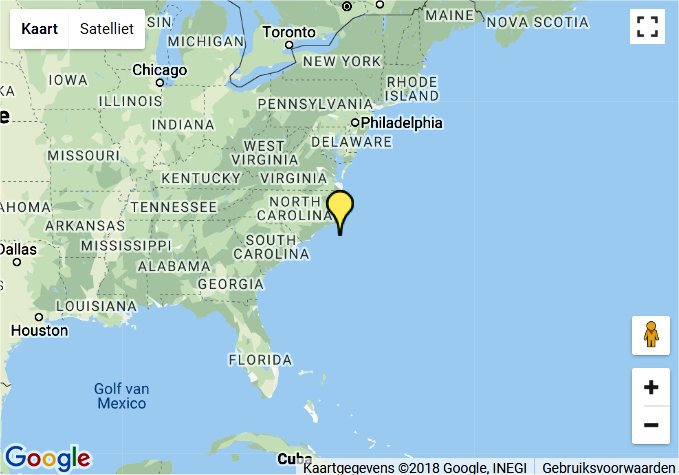 Complement: 34 (9 dead and 25 survivors).
Convoy: -
Route: New York (30 Mar) - Beaumont, Texas
Cargo: Water ballast
History: On 16 Feb, 1945, the Liebre was taken over by the US Navy at Pearl Harbor and commissioned as USS Meredosia (IX 193).
The ship was sold for scrap on 8 Feb, 1947.
Notes on loss: At 07.18 hours on 2 Apr, 1942, the unescorted and unarmed Liebre (Master Frank C. Giradeau) was missed
by a torpedo from U-123, while steaming a zigzagging couse at 10.5 knots about 17 miles east of Cape Lookout Outer buoy.
The U-boat surfaced and began shelling the tanker for about 40 minutes. The first hit was scored on the starboard side well
forward, thus the master changed the course to put the stern toward the U-boat. Another shell hit the after end of the flying
bridge carrying away all controls. At least ten shells hit the midships house and crew quarters. Three shells penetrated the
hull and one of these hit the generator, plunging the ship into darkness. The ship was stopped, a radio message was sent
and the crew of eight officers and 26 crewmen began to abandon ship after 15 minutes in two lifeboats. One officer and
eight men died, seven drowned when they jumped overboard and two died of shrapnel injuries. The British motor torpedo
boat HMS MTB-332 appeared, forcing the U-boat to cease the attack and leave the area. The lifeboats were towed back
to the tanker by a US Coast Guard boat and the master and nine crew members reboarded her eight hours after the
attack, while one lifeboat with 15 men was towed to Morehead City, North Carolina by the US Coast Guard boat.
The tug Resolute and the British armed trawler HMS St. Zeno (FY 280) towed the Liebre into Morehead City,
arriving there on 4 April. After temporary repairs were made, she was towed to Baltimore for reconstruction and
returned to service on 19 July.