Auke Visser´s Esso UK Tanker's site
|
home




Navahoe - (1908-1930)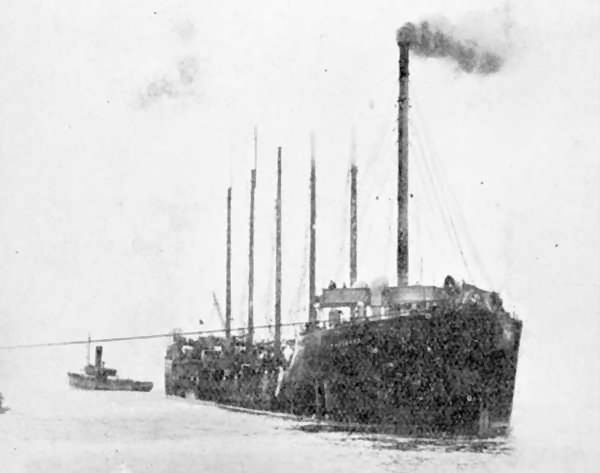 "Navahoe" build in 1908, at Hull from Frisco towed by the tanker
"Iroquois"
.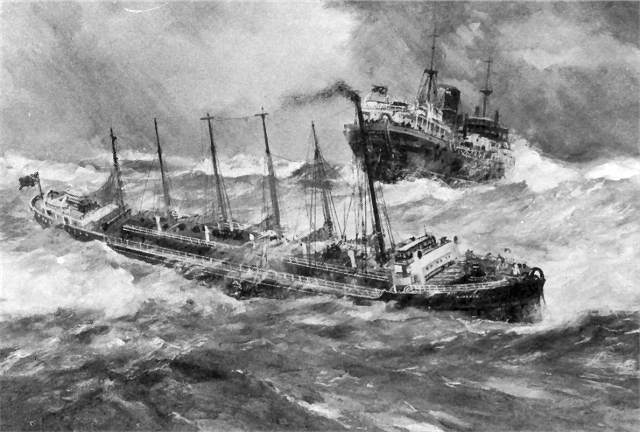 Photo of a painting by Frank H. Mason.
Showing the problems of towing in the North Atlantic, when the "Navahoe" was broken adrift, from the "Iroquois", in a strom.
"Navahoe".
"Navahoe" - 1908 - 7.718 GT
Built by Harland & Wolff Ltd., Belfast.
Measurements : 450 feet lenght x 58 feet breadth. A six-masted barge.
9.1930: (Creole Petroleum Co.).
28.6.1936: Scuttled, 50 miles north of Dragons Mouth,Trinidad.