Auke Visser´s Esso UK Tanker's site
|
home




People of Esso - UK - 1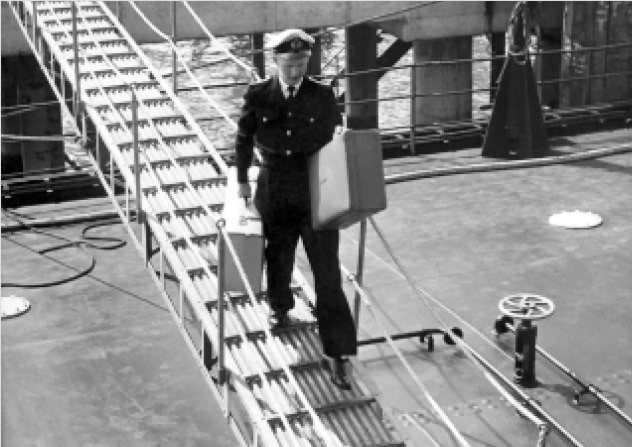 That was then...
Here is another in our regular series of scènes from the company's past. The original caption to this
archive photograph reads as follows:
"The Esso Petroleum Company Ltd accepts a few candidates each year for training as navigating officers.
The full cadetship normally covers a period of four years with practical training aboard one of the company's
ships, supplemented by a correspondence course and by preparations for yearly examinations of the
Merchant Navy Training Board. Here, Anthony Brown, a deck officer cadet, joins the Esso Durham, a
36,000 deadweight ton supertanker at Fawley."