Auke Visser´s Esso UK Tanker's site
|
home




Bulkoil (1942-1943)

( All photos by David Foster )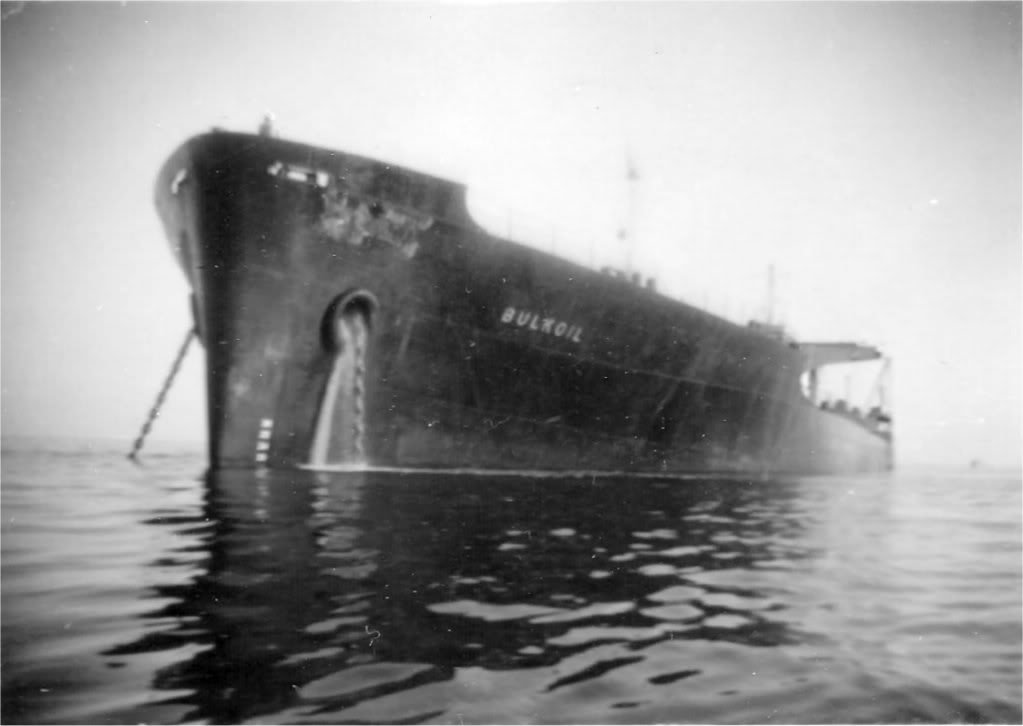 "Bulkoil (2)", was built in 1942 and sailed for the Ministry of War Transport till 1943.
Managers where Anglo-American Oil Co., Ltd., London.
Seen on all these photos in the Persian Gulf around 1950.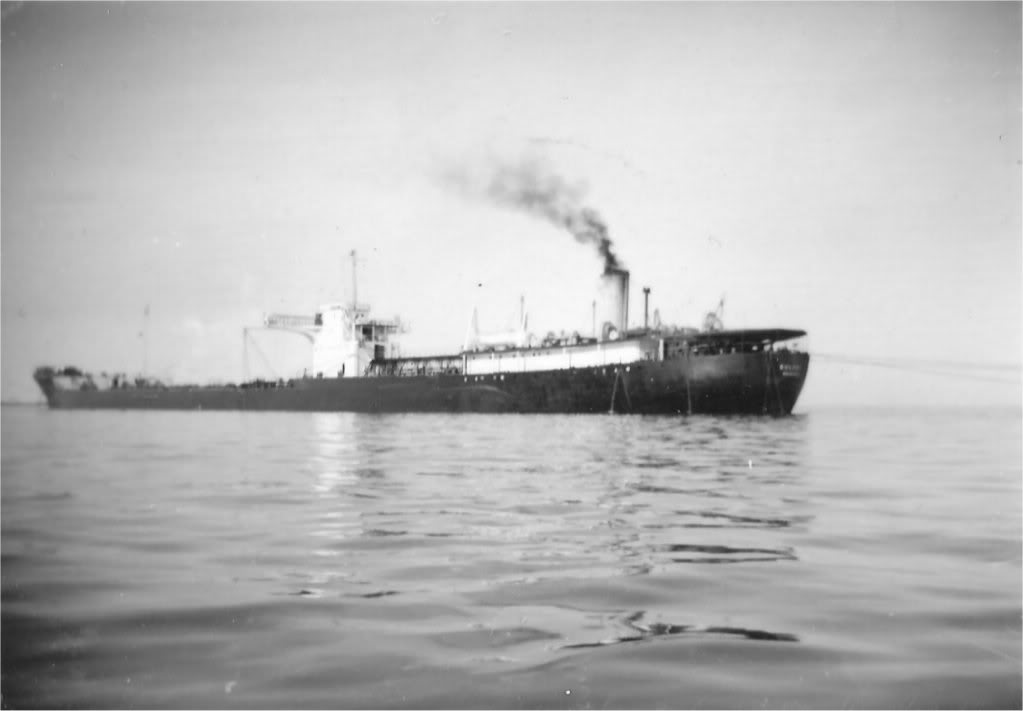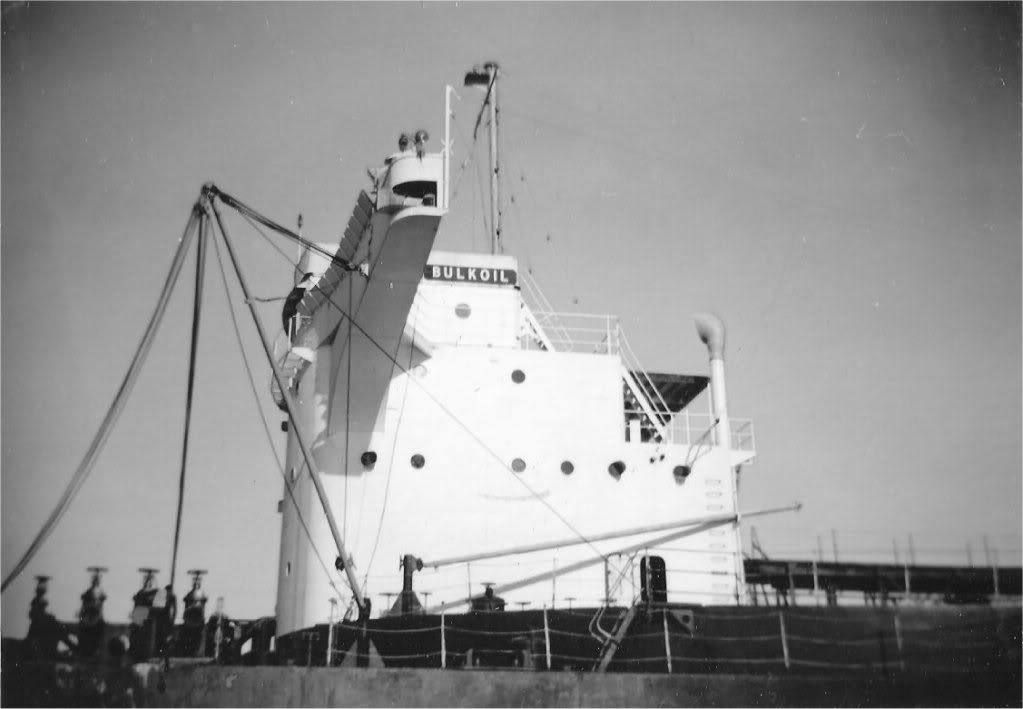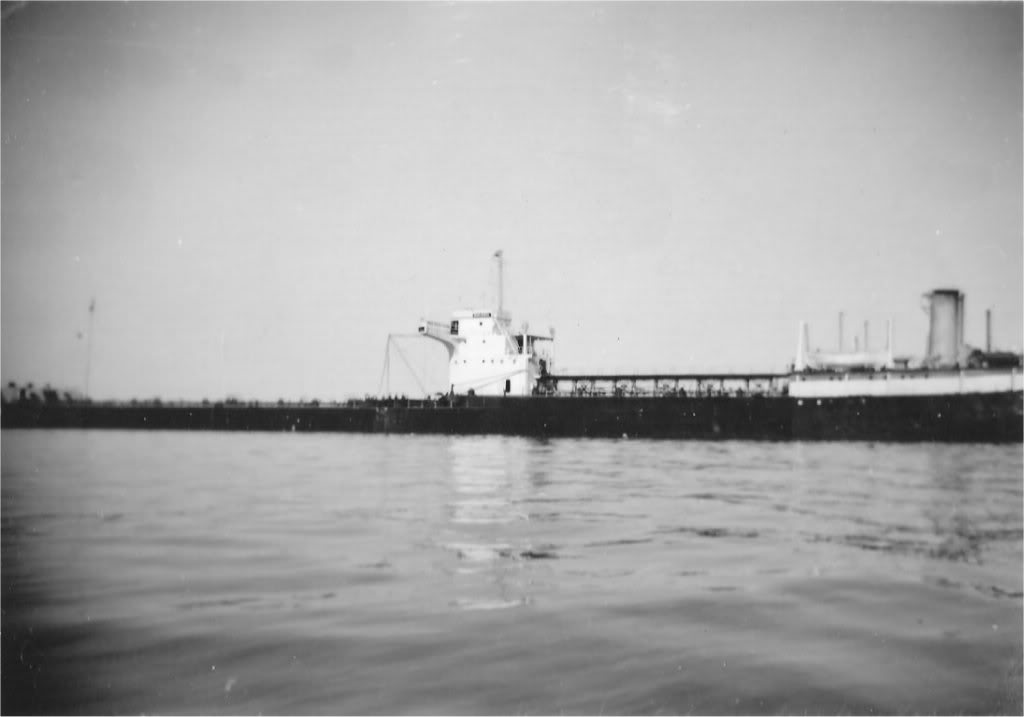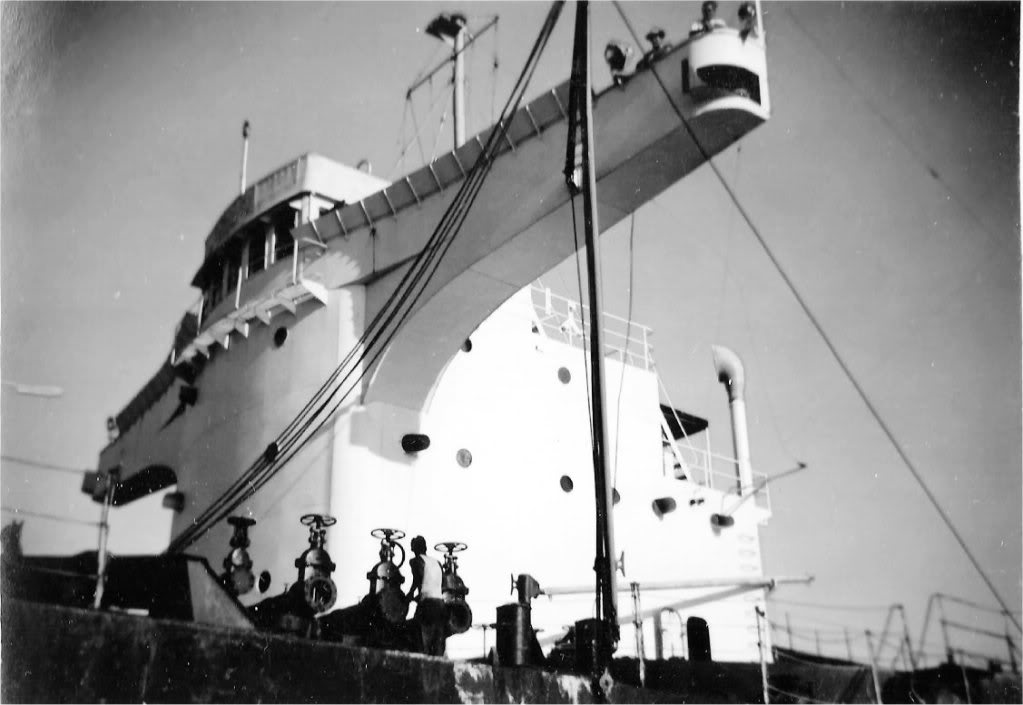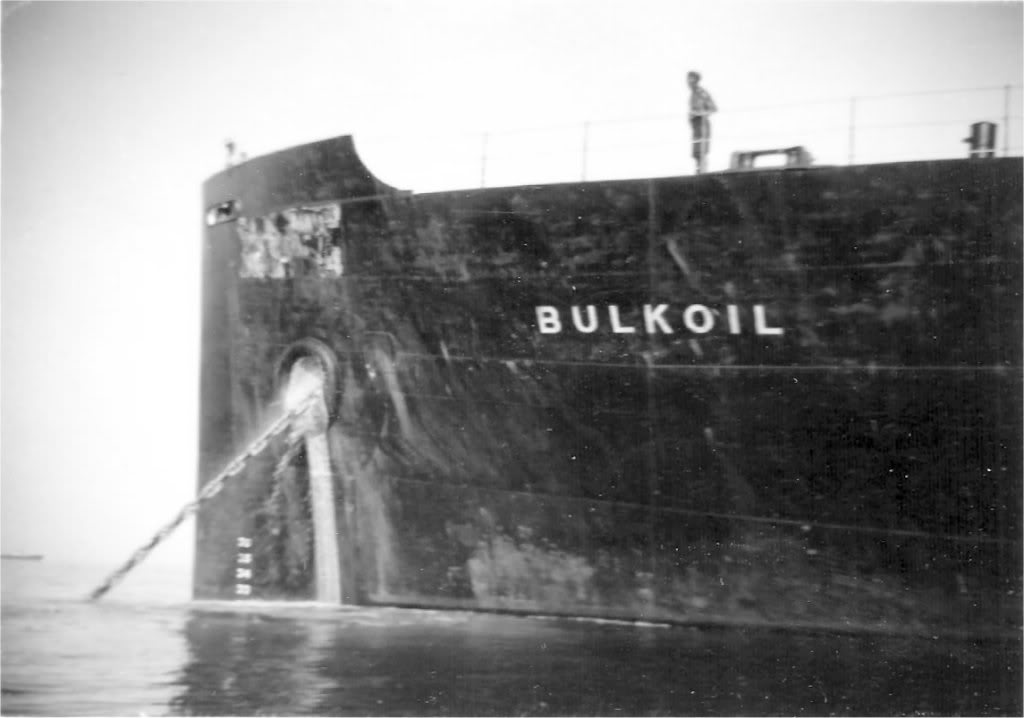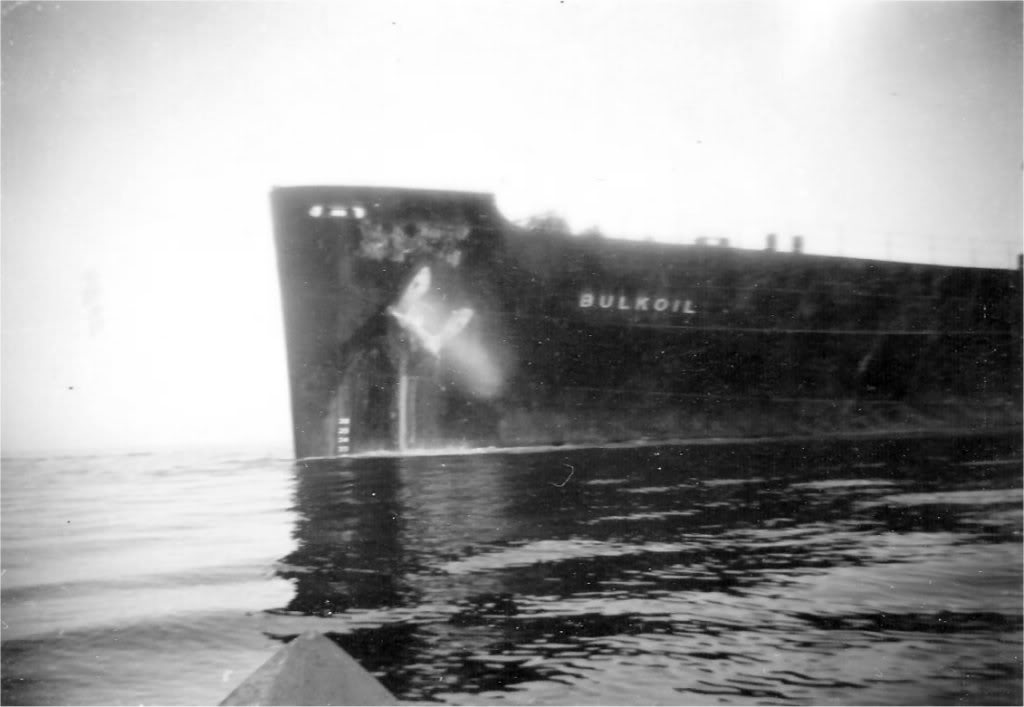 Bulkoil (2)
broke in two in an Atlantic storm about 120 miles south of Nantucket on 5 November 1969, no survivors. Bow section sank on 8
November, 38-32N, 066-38W. Stern section never found. Stats are; hull number: 25, year built: 1949, GRT: 15,586, DWT: 30,006,
length: 629'8", beam: 84'2", and Bulkpetrol Class. Engine made in 1943 by General Electric Co., Lynn MA, fitted 1949. Same
name as a smaller tanker built by Welding Shipyards (hull #10) in 1942. Renamed Altair 1966, Pegasos 1967, Keo 1968.
The Bulkpetrol Class Ships
Built by Welding Shipyards, Inc, Norfolk, VA for National Bulk Carriers. These ships were the largest ships that could be
built on the single building way in the Welding Shipyards plant. Consequently, they were the last ships built there, as Mr. Ludwig
moved the whole shipbuilding division of National Bulk Carriers to Kure, Japan where he had leased the old Japanese navy
yard for 10 years to build the large ships he was planning. The Bulkpetrol class ships were built between 1948 and 1950. Ludwig
was known to obtain a lot of materials second hand in order to cut costs. It was rumored that this whole class of tankers was
built from spare parts, but the rumors probably aren't completely true. However, all of them are known to have had engines
built several years before, which Ludwig had reconditioned and installed while the ships were constructed (1948 - 1950). The
ships were of all welded construction, with huge sections being prefabricated and lifted into place for assembly. Oddly
enough, all but Bulkpetrol herself came to untimely ends.
Bulkoil (tanker)
01.1942 - 8,071 grt
Built by Welding Shipyards Inc., Norfolk, Va., for National Bulk Carriers Inc., New York.
Measurements: 438 feet length X 59 feet breadth.
Engines: 2 steam turbines.
01.1942: Transferred from American flag, operated by Anglo-American for M.O.W.T.
1943: (War Shipping Administration, U.S.A.).
1947: Returned to American owners.
1947: Manger T. Ball (Sabine Transportation Co., U.S.A.).
1958: Transwestern (Transwestern Shipping C0rp., New York).
1961: (To U.S. Government under Ship Exchange Act).
21.8.1961: Arrived Burght, Belgium, for scrapping.
BULKOIL -1942 USA 1ST (aft)
8,071 GRT for National Bulk Carriers, Inc., Wilmington, Del.
Tanker build by Welding Shipyards, Inc., Norfolk, Va., (1/42)
1942 - Ministry of War Transport (Anglo-American Oil Co., Ltd., mgrs.), London, BR,168278
1943 - U. S. War Shipping Administration, Wilmington, Del., US
1947 - MUNGER T. BALL, Sabine Transportation Co., Inc., Baltimore, Md.
1958 - TRANSWESTERN, Transwestern Associates, Inc., New York [Ocean Shipping & Trading Corp.]
Broken up at Burght, Belgium 1961 by Jos. de Smedt,
arrived 23.8.61, work began 01.09.1961.
The Miramar Ship Index for "BULKOIL"
| | | | |
| --- | --- | --- | --- |
| IDNo: | 2241273 | Year: | 1942 |
| Name: | BULKOIL | Keel: | |
| Type: | Tanker | Launch Date: | |
| Flag: | USA | Date of completion: | 01.1942 |

Tons:

8071

Link:

-

DWT:

Yard No:

10

Length overall:

Ship Design:

LPP:

Country of build:

USA

Beam:

Builder:

Welding SY

Material of build:

Location of yard:

Norfolk, Va

Number of screws/Mchy/Speed(kn):

Subsequent History:
1947 MUNGER T.BALL - 1958 TRANSWESTERN
Disposal Data:
Scrapped at Burght 21.08.1961.
History :
| | | | | | | | |
| --- | --- | --- | --- | --- | --- | --- | --- |
| ON | LR/IMO | ID | Year | Name | Tons | Change | Main Owner |
| 241273 | | 2241273 | 1942 | BULKOIL | 8071 | | D.K. Ludwig |
| 241273 | | 2241273 | 1942 | MUNGER T. BALL | 8071 | 1947 | Sabine Tptn Co. |
| 241273 | | 2241273 | 1942 | TRANSWESTERN | 8071 | 1958 | Ocean Sg & Tdg Corp. |